Date posted: November 4, 2021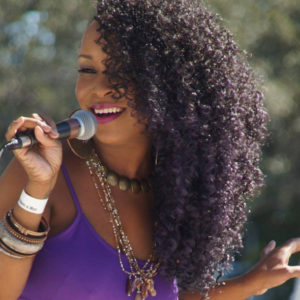 Inspired by the variety and abundance of music in her parents' collection, it makes sense that Kat's own music is peppered with hints of R&B, soul, country, gospel, hip-hop, and rock-n-roll. Make no mistake; however, Kat Riggins is undeniably a BLUES WOMAN! She travels the world with the sole mission of keeping the blues alive and thriving through her Blues Revival Movement.
She has been vocally compared to Koko Taylor, Etta James and Tina Turner to name a few. While obviously influenced by those icons, Mrs. Riggins has a voice and delivery all her own. Full of power, rasp and grit she can belt out one of her contemporary blues originals one minute, then deliver a tender, sultry standard the next. She does this all while making each person in her audience feel as if she is speaking directly to them. Blues Revivals are interactive and personal no matter how large the crowd. This intimacy is what makes every Blues Revival a memorable experience…not only for the audience, but also for Kat.