Intrepid Artists Agents and Staff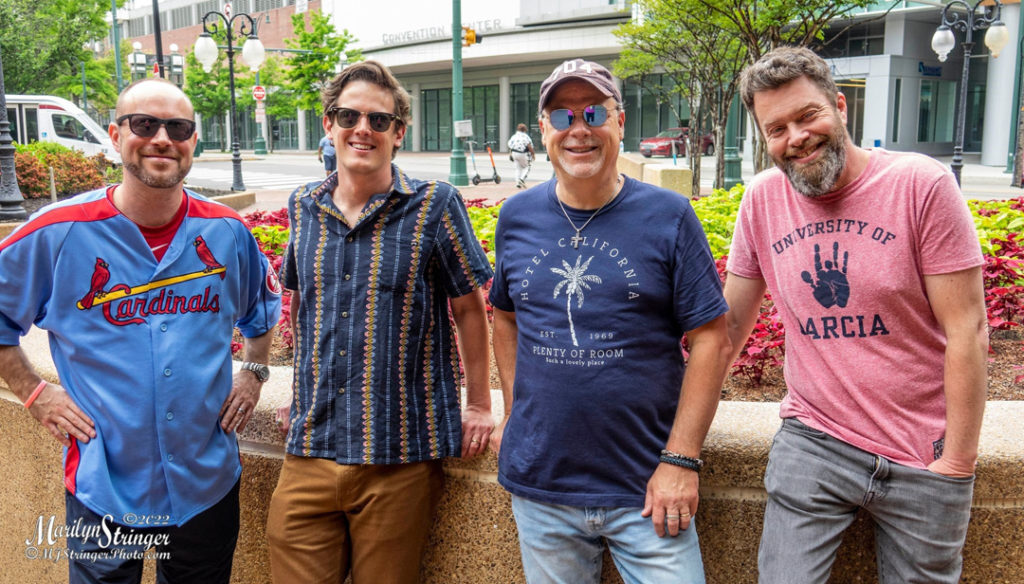 Jake Lankheit – VP of North American Touring/ Sr. Artist Representative
Will Johnston – Artist Representative
Rick Booth – President/International Tours/Festivals
Rennie Pincus – Artist Representative
Michelle Kiser – Office Manager
Matt Jennings – Agents' Assistant
Maryam Wilcher – Social Media Manager
Intrepid Artists Int'l was founded in Dec of 1994 by current owner and President of the company, Rick Booth. Intrepid has always been a boutique agency with emphasis on "Quality," NOT "Quantity" since Day 1.  For more than two and a half decades, we have represented some of the very finest musicians in the world and have become known throughout the industry as an agency that can be counted on for not only delivering great music but also for our honesty, integrity, service and reliability. With a full staff of knowledgeable agents, Intrepid and it's agents have been recognized by The Blues Foundation on a record three separate occasions for being the Best Agency in the business. Blues Wax Magazine has recognized Intrepid as The Best in the Business as well, and the city of Charlotte's Mayor's office has also recognized Intrepid for representing the city well in the music industry. American Blues Scene writes, " Intrepid Artists may have more class than any other agency and in the meantime provides some of the best music being made to a worldwide audience."
Intrepid's staff has a combined 74 plus yrs experience at Intrepid alone and a total of approximately 119 yrs of professional experience in the music industry We pride ourselves on having a very diverse roster, representing a wide range of music that includes, Blues, Blues/Rock, Funk, Soul, Jam and, Roots Rock. As many of you know, since Intrepid was in it's early stages we have always had the finest stable of "Blues Rockin' Guitar Slingers" in the business that now includes Ana Popovic, Mike Zito, Popa Chubby, Albert Cummings, Toronzo Cannon, Davy Knowles, Albert Castiglia, and Gary Hoey just to name a few.
We also represent some of the finest contemporary blues artists in the business including; Sugaray Rayford, Selwyn Birchwood, Lil' Ed & The Blues Imperials,  Mr Sipp, Curtis Salgado, John Nemeth, Paul DesLauriers, Blues Beatles, John Mooney, Altered Five Blues Band, and The Phantom Blues Band.
If you like "Real" Old School Soul, Look no further than Curtis Salgado and John Nemeth & The Blue Dreamers.
Ana Popovic, Carolyn Wonderland, Annika Chambers, Kat Riggins, and Nikki Hill  are the cream of the crop when it comes to Females in the Roots Rock & Blues Music World! THE TOP OF THE HEAP!
If you are looking for more roots rock, Brass, pop and funk, then look no further than Honey Island Swamp Band, Empire Strikes Brass, and Mother's Finest.
How about some Southern Fried Roots Rock? We got it? Look no further than Robert Jon & The Wreck, Bywater Call, The Steepwater Band, and Honey Island Swamp Band!
How about some "Island Rock?" Check out Simplified!
Call us to discuss All Star Bands and special packages such as:
Mike Zito's Big Blues Band featuring: Lewis Stephens, Matt Johnson, Doug Byrkit, Tom Holland (guitar – James Cotton), Eric Demmer (Sax – Gatemouth Brown), and Fernando Castillo (trumpet – Jason Mraz)
Blood Brothers feat Both Mike Zito and His band along with Albert Castiglia and his band.
Mike Zito's Tribute to Chuck Berry feat. Chuck Berry's nephew, Charlie Berry.
John Nemeth and his 9-piece band, Lovelight Orchestra.
The Phantom Blues Band featuring:, Larry Fulcher, Tony Braunagel, Joe Sublett, Johnny Lee Schell, Jim Pugh, and Les Lovitt.  R.I.P. Mike Finnigan
Band of Friends (A Celebration of Rory Gallagher) featuring: Davy Knowles and Gerry McAvoy
As you can see, there is a little something for everybody at Intrepid. We have become the one stop shop for "Simply the Best Music on the Planet!"
Thanks for taking the time to check us out! We hope you enjoy our website and we look forward to working with you in the future!