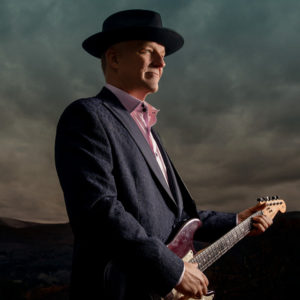 Intrepid Artists Int'l is super excited to welcome multi-talented guitarist and singer/song writer Albert Cummings to our Family. His sound is undeniable but also undefinable as he covers everything from Americana to Roots Rock to Blues/Blues Rock to Country and even Gospel! You will hear it all when you listen to Albert. After 10 highly acclaimed successful albums, with the latest one being aptly titled Ten, Albert Cummings has arrived!
Ten is a Game Changer and is produced by famed producer Chuck Ainley who is credited for his work with Mark Knopfler, Dire Straits, George Strait, Emmylou Harris, etc…
Albert's powerful lyrics and unique sound provide inspiration and hope to his listeners while at the same time make them want to get up out of their seats and Boogie! His touring band is second to none featuring the one and only Scot Sutherland on bass and the flashy, hard hitting, Berklee grad Warren Grant on drums. Albert has a packed touring schedule for the Fall of '22 with a mixture of Performing Art Centers and high profile Music Venues and ready to take on all the new festival requests and continue with a heavy touring schedule in 2023.