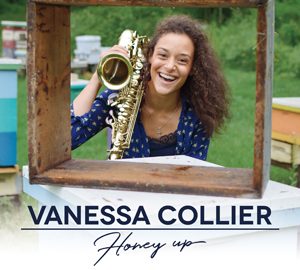 If you haven't been fortunate enough to meet Vanessa Collier and witness one of her head-turning, fiery, and passionate performances, you should definitely make sure you do. As a master musician and multi-instrumentalist, Vanessa weaves funk, soul, rock, and blues into every powerful performance and she is downright impressive.
"I am driven to do this because I find it a total form of expression and connection," Vanessa explains. "I love connecting with an audience and feeling their energy and I hope to inspire people to follow their dreams and passions, to find what brings them joy, and then to pursue it doggedly."
With soulful vocals, searing saxophone, and witty songwriting, Vanessa is blazing a trail, racking up an arsenal of honours, and has already singled herself out as an artist of distinction and one we would all do well to watch.