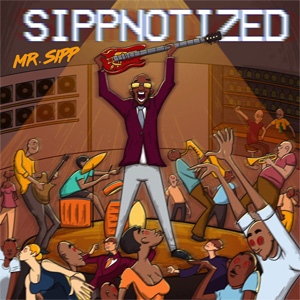 Mr. Sipp, "The Mississippi Blues Child," is the alter ego of gospel guitarist Castro Coleman. One of the hottest names in the blues world.
Mr. Sipp's popularity has exploded, making him one of the most popular acts on the blues scene today. He has toured heavily including performances at the Chicago Blues Festival, the Crescent City Blues and BBQ Festival and the Legendary Rhythm and Blues Cruise, as well as tours of Europe, Brazil and even China.
All those who have seen it live are sure to want to see it again, and can even claim to have been hypnotized by Mr. Sipp. So while we keep waiting for that long-awaited concert, at least we can enjoy this new album "Sippnotized" – Blues Magazine
Grab your copy today!