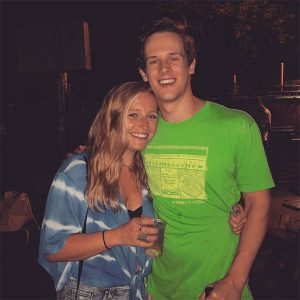 Raised just outside of Charlotte in Fort Mill, SC, Will became interested in all things Rock N' Roll at a young age. It all started in grade school while staying home "sick" from school and he watched VH1's Behind The Music on Jimi Hendrix, Guns N Roses, and Janis Joplin. Whether it was the giant crowds, the larger than life musicians, or unique moments that only a live concert could bring, Will knew that the music industry was where he was wanted to be.
While attending Clemson University Will earned a degree in Business Management and Communication. He balanced his studies  with seeing as much live music nearly every weekend and seeking out any way possible the break in to the Music Industry. Splitting time between catching every Umphrey's McGee and Widespread Panic show on tour Will would volunteer to work at any festival he could and managed a few street teams along the way.
Will's Intrepid connection started in a chance meeting at Bear Creek Music Festival in 2014 when he ran into members from the band The Mantras who he had become friends with over the years with their agent from Intrepid; Alex Kamenshine. After running into Alex again in Atlanta a week later, then Charlotte the week after that, Will knew he found his chance and persistently called until Rick invited him down from an interview.  After graduating in December of 2015, Will wasted no time moving to Charlotte and started working at Intrepid in early January 2016. He came to the company as a general office assistant helping out any way he could and is now Assistant to the President and an International Artists Representative.
In his free time Will can be found cheering on the Clemson Tiger football team, digging through the local record store, exercising, or traveling with his longtime girlfriend, Lauren Cobb.