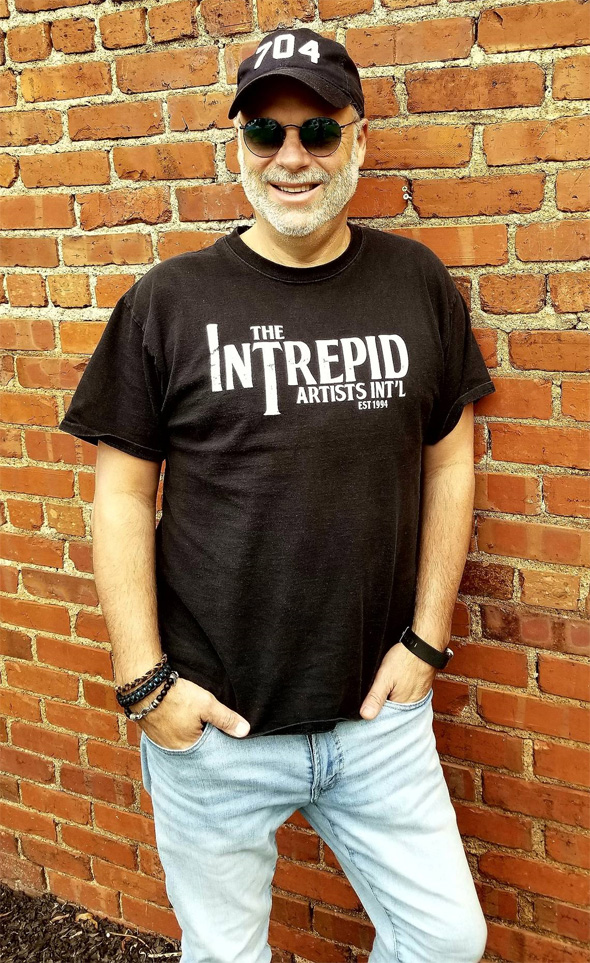 Rick Booth was born and raised in Charlotte, NC where his love for music started at a very young age when his Godmother gave him a copy of Elton John's Greatest Hits for his 10th birthday. From that point on, he could not get enough. In high school, it was not unusual at all to find Rick out sneaking in to bars and music venues to try to get his live music fix. Classic Rock and Blues Based Southern Guitar Rock were his thing!
He continued his love for live music in college. Rick graduated from Wofford College with a degree in Sociology in 1987. While attending Wofford, he served as Social Chairman of his fraternity, Sigma Alpha Epsilon for 2 plus years and began his personal work with bands and booking bands for different social events and his fraternity. His friends always joked with him and told him one day he would be a music agent but that was not really in the cards… at least not yet…
After graduating from Wofford, Rick came home to Charlotte and worked as a manager in the family Hardware business for almost 3 yrs. Rick credits many of his managerial skills to his Dad who ran the family business for 35 plus years. Rick says, "He taught me the right way and wrong way to treat people. Having a degree in Sociology didn't hurt either." Recognizing how to deal with people sure does help out when dealing with all the personalities in the music business. "I am a People Person. I believe in treating people the way I would like to be treated, You know, 'Do unto others as you would have them do unto you.' Karma's a Bitch and what comes around goes around. Believe me, I see it all the time in this line of work."
By 1990, it was time for a career change and time to move on from the family hardware business. Rick took a job working for a regional music agency, Hit Attractions, booking mainly cover bands and college bands, but weary of it's business practices, decided to leave after only about 4 months on the job. Shortly after that Rick accepted a job working for Piedmont Talent, an upstart blues agency at the time that booked all original Blues Bands and some Louisiana Cajun and Zydeco Bands as well. After 4 plus years at Piedmont, Rick felt it was a great time to go out on his own and bring his own spin to the music industry.
Intrepid Artists Int'l was officially open for business Dec 19, 1994. Since that time, Intrepid has far out exceeded his original highest expectations. Intrepid or one of it's agents has been the recipient of the prestigious Keeping The Blues Alive Award a record 3 times, in 1997, 2002, and most recently in 2011. Since 2008, Intrepid's artists have received well over 100 Blues Music Award nominations and numerous WINS as well as 4 Grammy nominations and ONE Grammy WIN!. Today, things have never been better at Intrepid! With the largest, strongest staff to date (76 plus years of experience in the music industry), Intrepid is prepared to step up and be recognized as The Premiere Blues & Roots Rock Music Agency of it's kind. Over the years, both clients and customers alike of Intrepid have learned that both Rick Booth and his entire staff are the most personable, reliable, honest, and accountable people you will find in the business. That combined with the great stable of Artists is what makes Intrepid unique and sets them apart from the rest of the pack.
Hobbies include:
Spending time with my beautiful wife; Lee, and two sons (16 and 13) as well as our three dogs, Jazz, Ralph and Max (rescue Mutts), going to concerts, working in the yard, fishin', painting, viewing and studying Fine Art, playing golf, going to sporting events such as Carolina Panthers' games, Hornets NBA games, Atlanta Braves baseball games, Golf Tournaments, and any other types of "major" sporting events. I love helping out friends and neighbors in my neighborhood, and simply enjoying life with friends, and loved ones. In the immortal words of poet, James Douglas Morrison… "I wanna' get my kicks before the whole shithouse goes up in Flames!"