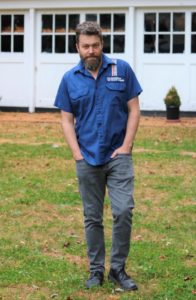 Rennie Pincus resides in New York City and has earned a reputation as a Sharp, Smart, Fair, Savvy guy who knows his way around the music industry. Rennie has spent the past 25 years involved in almost every aspect of the live music business including booking, artist management and development, tour management, production, promotion, and even performance. Rennie has produced over 100 shows with the likes of Los Lobos, Little Feat, Derek Trucks, Roger McGuinn, Richie Havens, Leon Russell and Dave Mason just to name a few.
For the past 15 years, Rennie has worked closely with a number of diverse artists such as The Fab Faux, Jimmy Vivino, Levon Helm, Al Kooper, Bob Margolin, and Luka Bloom handling their booking, tour production and business management.
After years of working with booking agents, producers, promoters, performers and technicians, Rennie was thrilled at the opportunity to find a home at Intrepid Artists. He has found, that in a industry where most people are out for themselves, Intrepid is a true family that works hard and honest and most of all recognizes the value of every person.