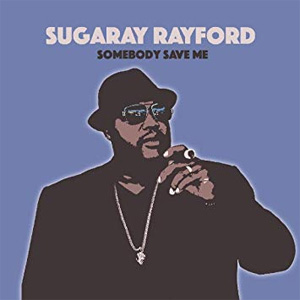 Somebody Save Me is an ambitious album that slides gracefully between the new blues of Gary Clarke Jr. and Fantastic Negrito, the rock & soul stylings of The War & Treaty and the vintage Daptones soul of the late Charles Bradley and Sharon Jones, bringing a fresh take to classic sounds.
Written and produced by Forty Below Records founder Eric Corne the ten songs on the album explore contrasting themes of darkness and light.
The album is full of inspired arrangements with several unexpected twists and turns; like the John Barry (James Bond) inspired bridge of "Angels and Devils"; the wobbly 1950s inspired keyboard solo and lush strings of the title track, recorded with The Section Quartet (Ryan Adams, Father John Misty); and the gospel choir, shape-shifting keyboards and dramatic horns of "The Revelator" which seamlessly blends blues, soul and jazz with a hint of reggae. But at the center if it all is Sugaray Rayford's commanding voice, tying it all together.