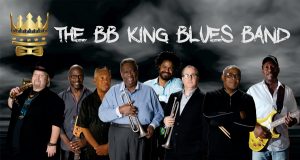 For over half a century, B.B. King and B.B. King's Band defined the blues to the world, averaging over 250 sold out concerts per year, with classics like "The Thrill Is Gone," "Every Day I Have The Blues," "How Blues Can You Get," and "Why I Sing The Blues". Combining over 100 years of musical talent, this is your chance to experience and celebrate these incredible legends…LIVE ON STAGE!
New album "A Tribute To The King" to be released on March 15, 2019 featuring Taj Mahal, Kenny Wayne Shepherd, Kenny Neal and Tito Jackson!
Be on the look out for their new single "Irene Irene" hitting the market on September 7th, 2018.