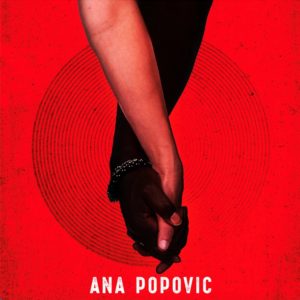 Internationally renowned guitarist Ana Popovic has built her career on defining and describing, on her own terms, the essence of American music, simultaneously pushing limits, bending genres, and reinventing her music and herself with each new record. In the process, she's emerged as one of the most thoughtful, dynamic, and committed performers in modern songwriting and guitar.
Ana's new album, Power, due for release on May 5, 2023, on ArtisteXclusive Records, brings those dynamics to the fore and, in the process, turns this set of songs into both a powerful and personal tale of survival through faith, determination and tenacity.
The songs shared on Power testify to her conviction. Recorded with an all-star line-up of topnotch musicians from Detroit, Dallas, and New Orleans, like the powerhouse drummer Chris Coleman (Beck, Chaka Khan, Stevie Wonder), she and Buthel wrote and produced the album, which was then mixed and mastered by multi-talented Grammy Award and Dove Award-winning producer Jeremy Bishop Hicks.
"Power" symbolizes unity. The album cover art of two holding hands, black and white, is what this world needs.